FOUNDATION
The Ray and Wyn Ritchie Evans Foundation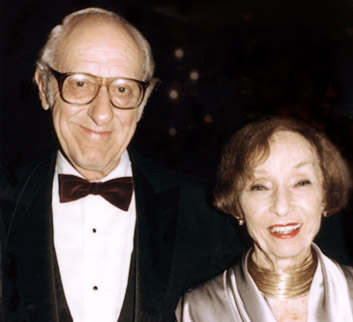 The Ray and Wyn Ritchie Evans Foundation was established to maintain public interest in the music catalogue and name of Ray Evans, a three time Oscar winning songwriter, who, with partner Jay Livingston, wrote countless standards such as "Que, Sera, Sera," "Mona Lisa," "Silver Bells," and "Buttons and Bows."
To create a permanent repository for the study and appreciation of Evans and his work, the Foundation has donated the papers and memorabilia documenting the life of Ray Evans (W '36) and his wife Wyn to the University of Pennsylvania Libraries. The Collection includes photographs, letters and telegrams, along with awards, newspaper clippings, interviews, scripts, notebooks and recorded music from the Ray Evans Archive.
The Foundation makes annual grants to non-profit organizations dedicated to artistic, educational, scientific and charitable endeavors.